Lithopack manufactures display units, promotional structures and visual communication aids in corrugated board with lithographic printing and high quality durable materials (with the Standpack brand).
Durable display units are designed down to the smallest detail, and made using a mix of plastic and composite materials, and metal and wood structures such as to satisfy the specific needs of the customer.
Products range from compact counter display units to islands for promotional events, successfully satisfying the needs of its small, medium and large retail customers.
Lithopack not only produces high-quality and appealing products, but thanks to its internal packing and filling department, to its 22,000 sq m warehouse and to an efficient shipping department, also represents a real logistical partner for its customers as regards the management of Pop Ups and promotional structures.

An ongoing quest for perfection, from design to the finished product.

Lithopack has always set the total quality and safety of its products as its main objective to be achieved to obtain complete customer satisfaction. And these goals can only be reached through a constant quest for perfection in every stage of display unit manufacture.

Lithopack not only produces lithographic print corrugated board display units: for its customers it makes display units in a creative way, analyzing specific needs and studying "innovative solutions" that stand out from the competition.

Our design department produces display units (free-standing, counter, display islands, corners, etc.) for large-scale organized distribution and sales outlets. Our staff, thanks to its many years of experience in the field, is able to come up with specific solutions, using the most suitable materials and thus guaranteeing creative, successful and affordable products.
We have created the Standpack line which, with passion and professionalism, is centred on the design and manufacture of "durable" display structures, using hybrid materials and solutions (methacrylate, laminates, metal and composite materials) thereby creating permanent display systems tailored to individual requirements.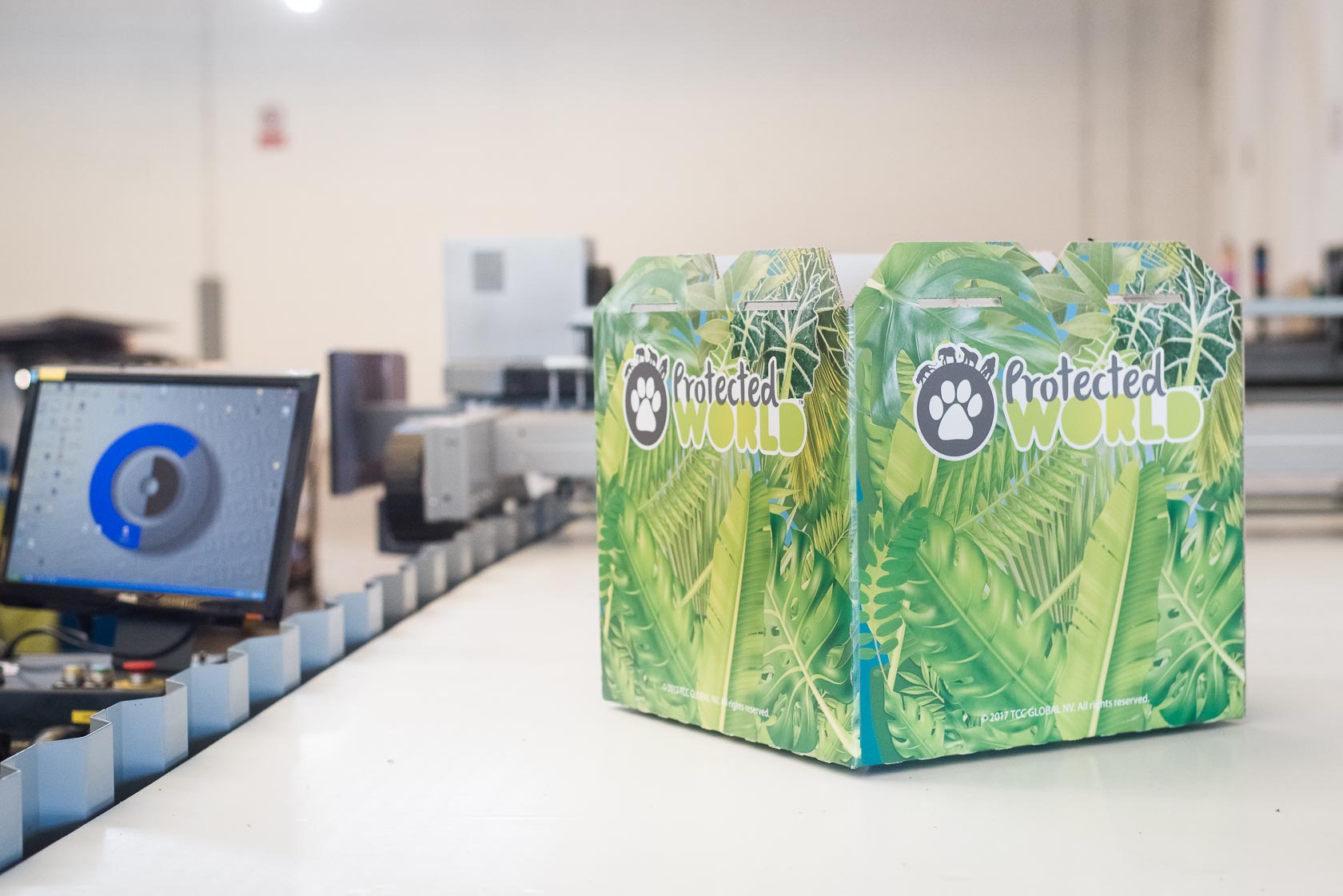 Innovative techniques, creative design and production processes and fast delivery times are distinctive features of Lithopack, and in fact our customers choose Lithopack for these reasons.
The comprehensive service offered by Lithopack starts with an in-depth study of the concept, develops into creative design proposals and ends with product packaging and implementation, including "in-store" with state-of-the-art installations.
If the customer so wishes, we are able to provide a display unit packaging and filling service, thus also assisting it as regards the logistics of its promotional campaign.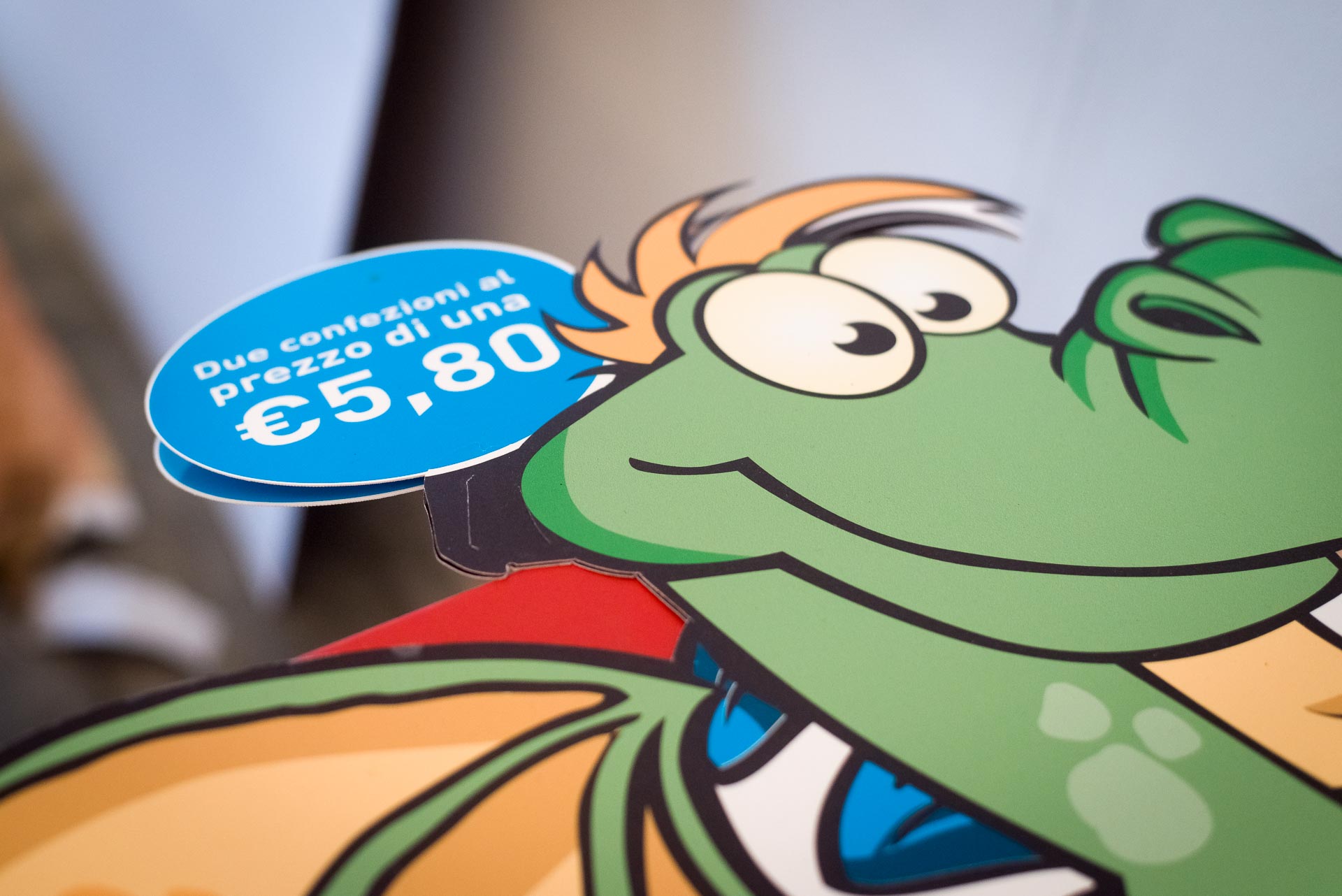 Our constant goal is to make creative and top-quality promotional display units, so that your brand is able to stand out from the competition.
Lithopack, by combining technological know-how and design eclecticism, is able to cater to every need with brilliant, successful and cost-effective solutions.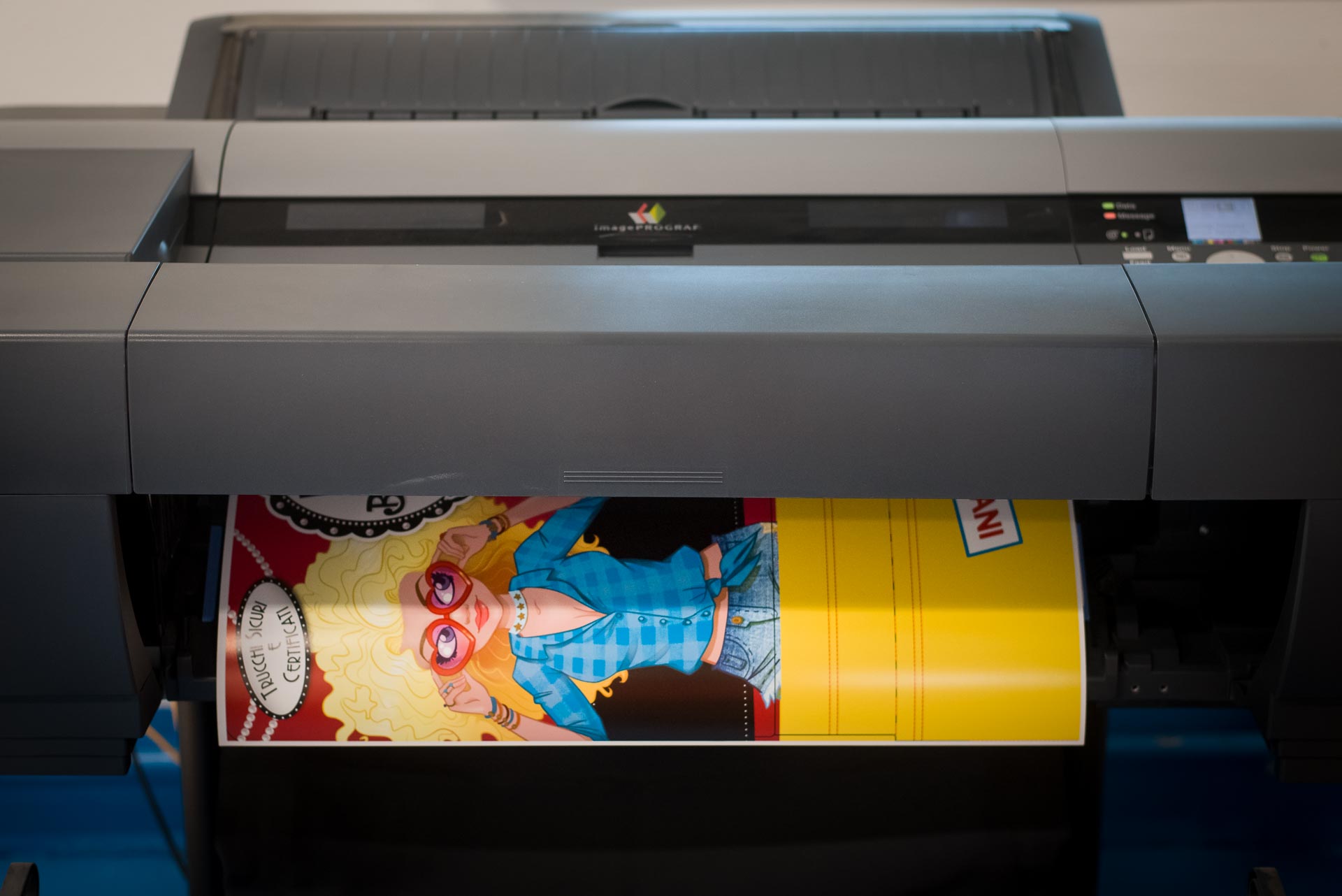 Great results can only be obtained with constant customer care, attention to detail and tailor-made design.
Through a series of meticulous steps, we manage to deliver the finished product within agreed and planned deadlines.
The workflow we offer is vast and services can be summarized and simplified in:
creative proposals, rendering, sampling, sample analysis, flexographic or digital printing, packaging, assembly, final delivery.
We also offer a display unit filling service and on-site assembly in the customer's facility.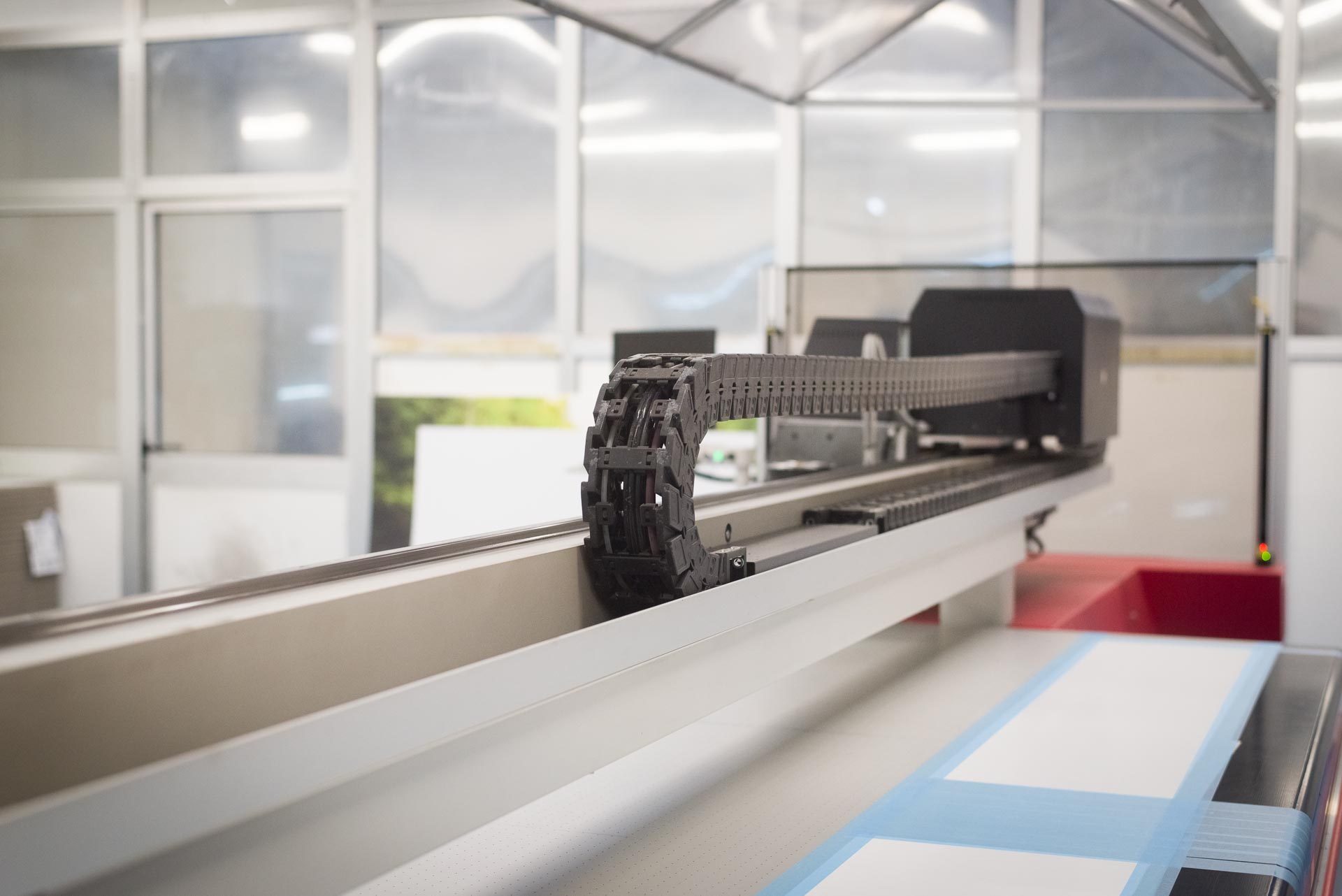 New markets, new technologies, new challenges which Lithopack is ready to take up after obtaining quality system certification according to UNI EN ISO 9001/2015 standards.
A commitment aimed at improving business processes, complying with international standards and ensuring customer satisfaction

Free-standing display units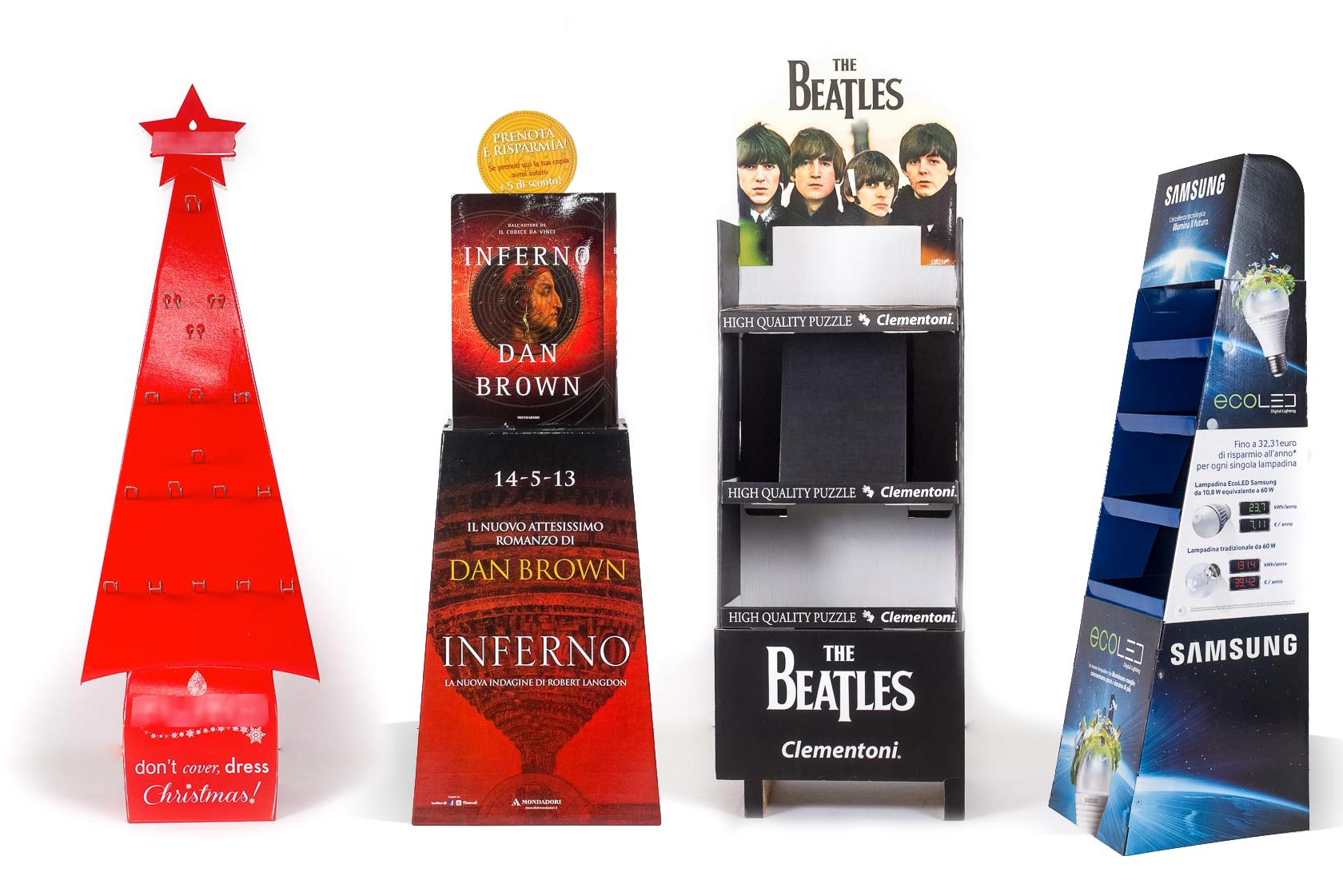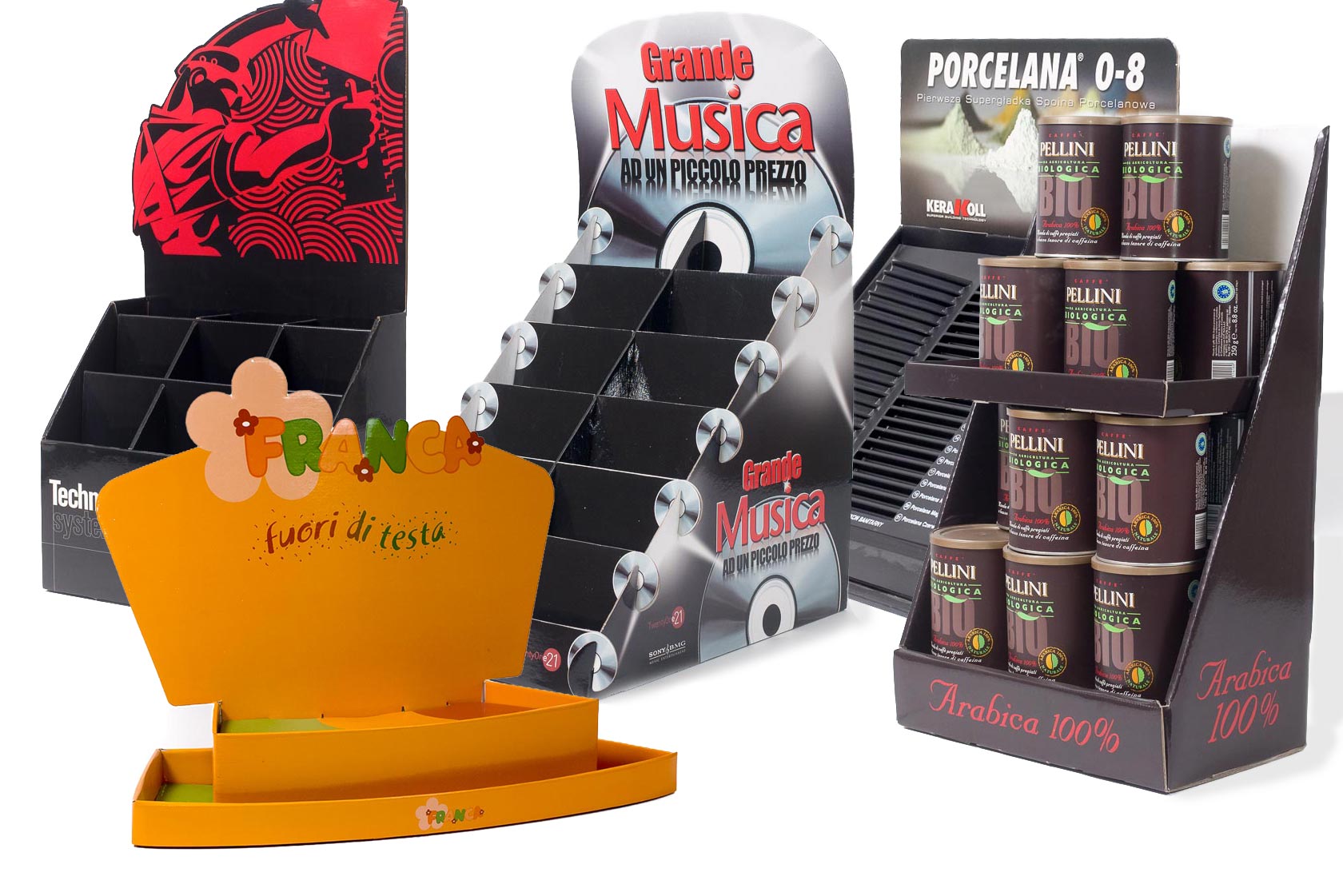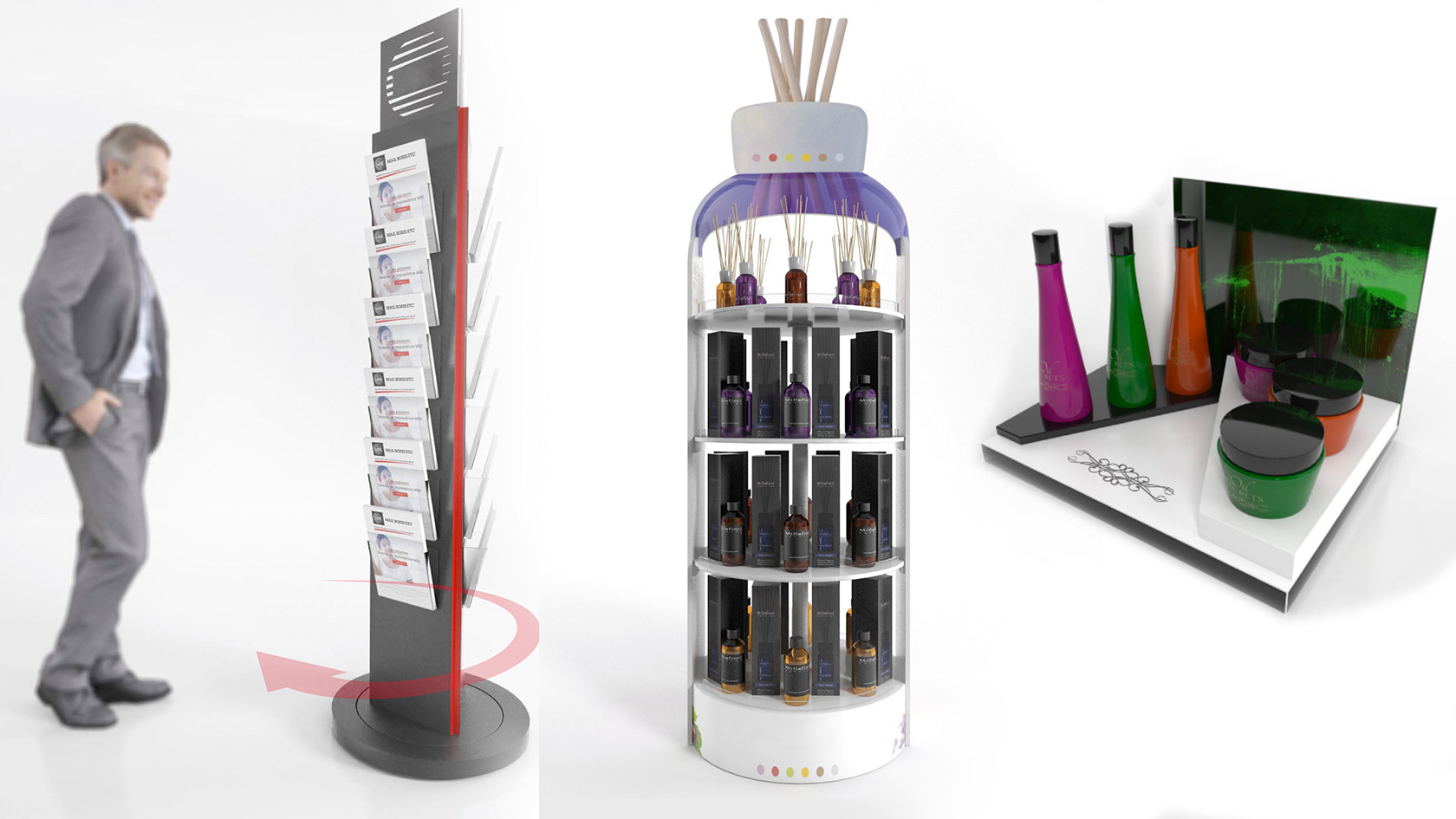 Our creativity, imagination and professionalism at the service of the durable display project.
The durable display units are sturdy display structures designed for those who want an innovative and distinctive system, made to last and a brand with a high aesthetic profile.
Quality materials such as laminates, aluminium, Plexiglas, pvc and metal convey character to these display units, made with special focus on appearance, care for detail, function and ease of use.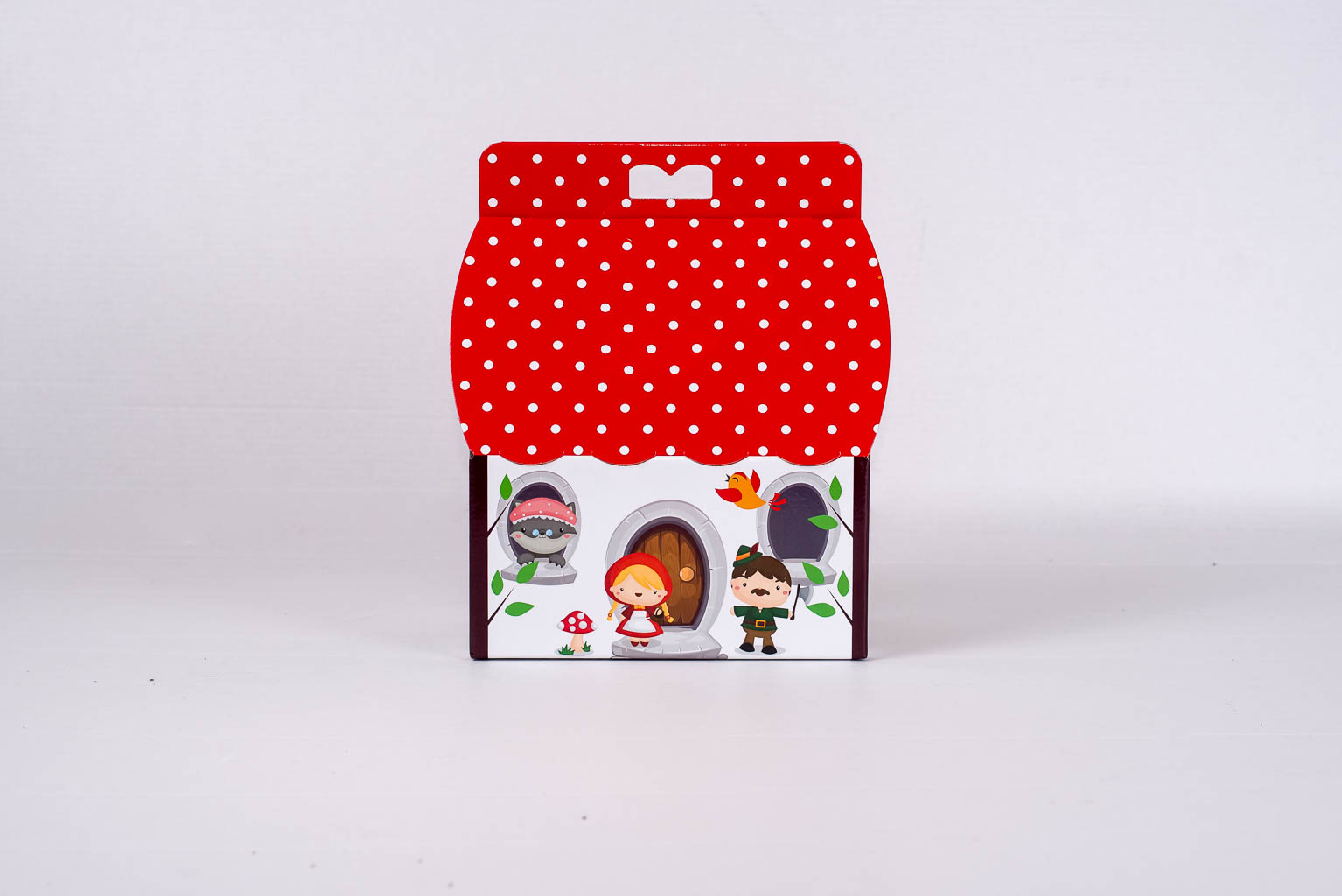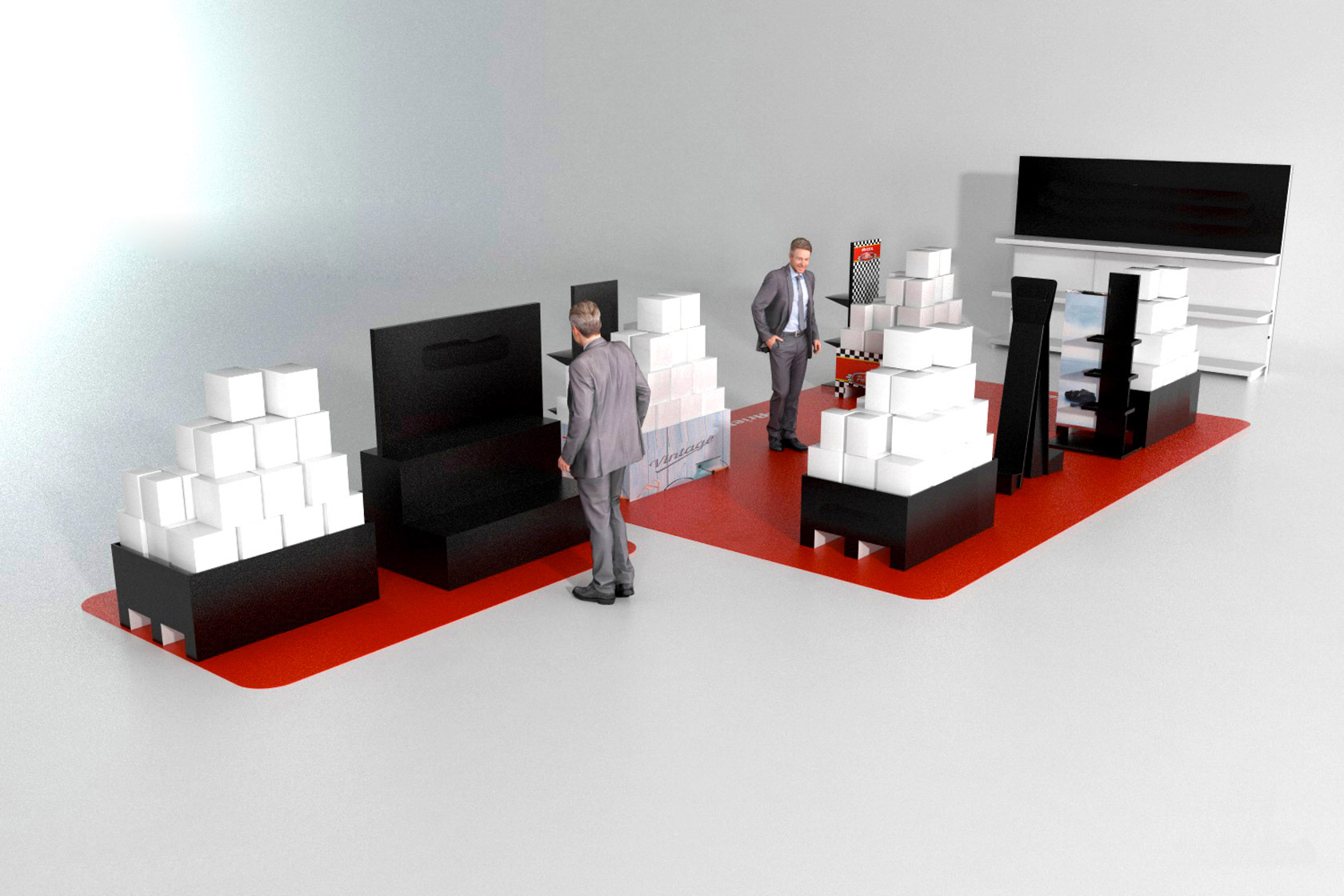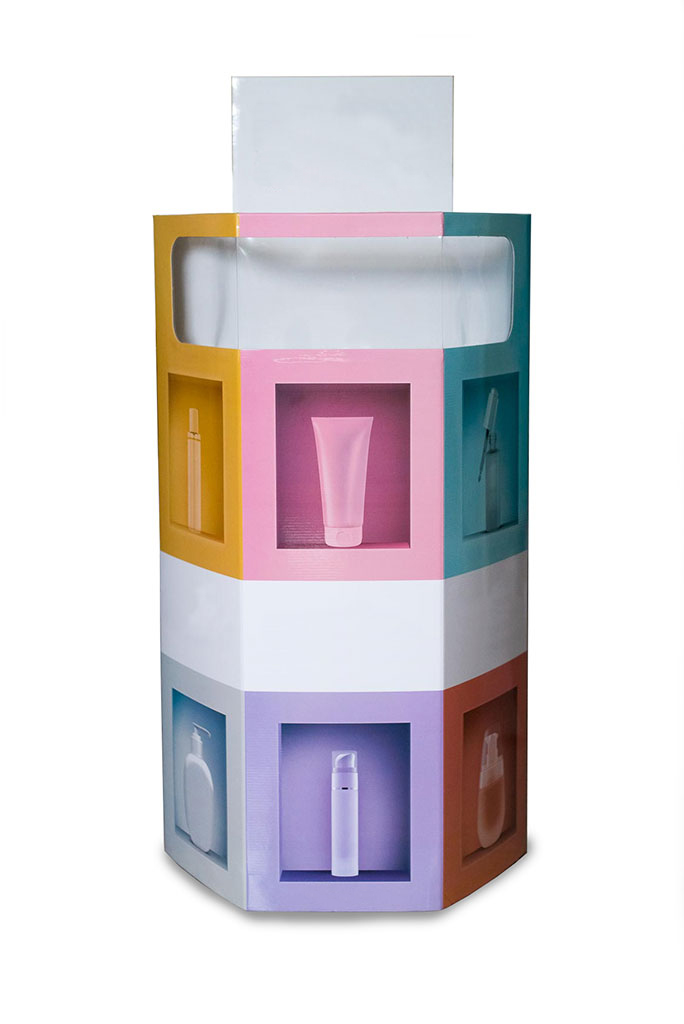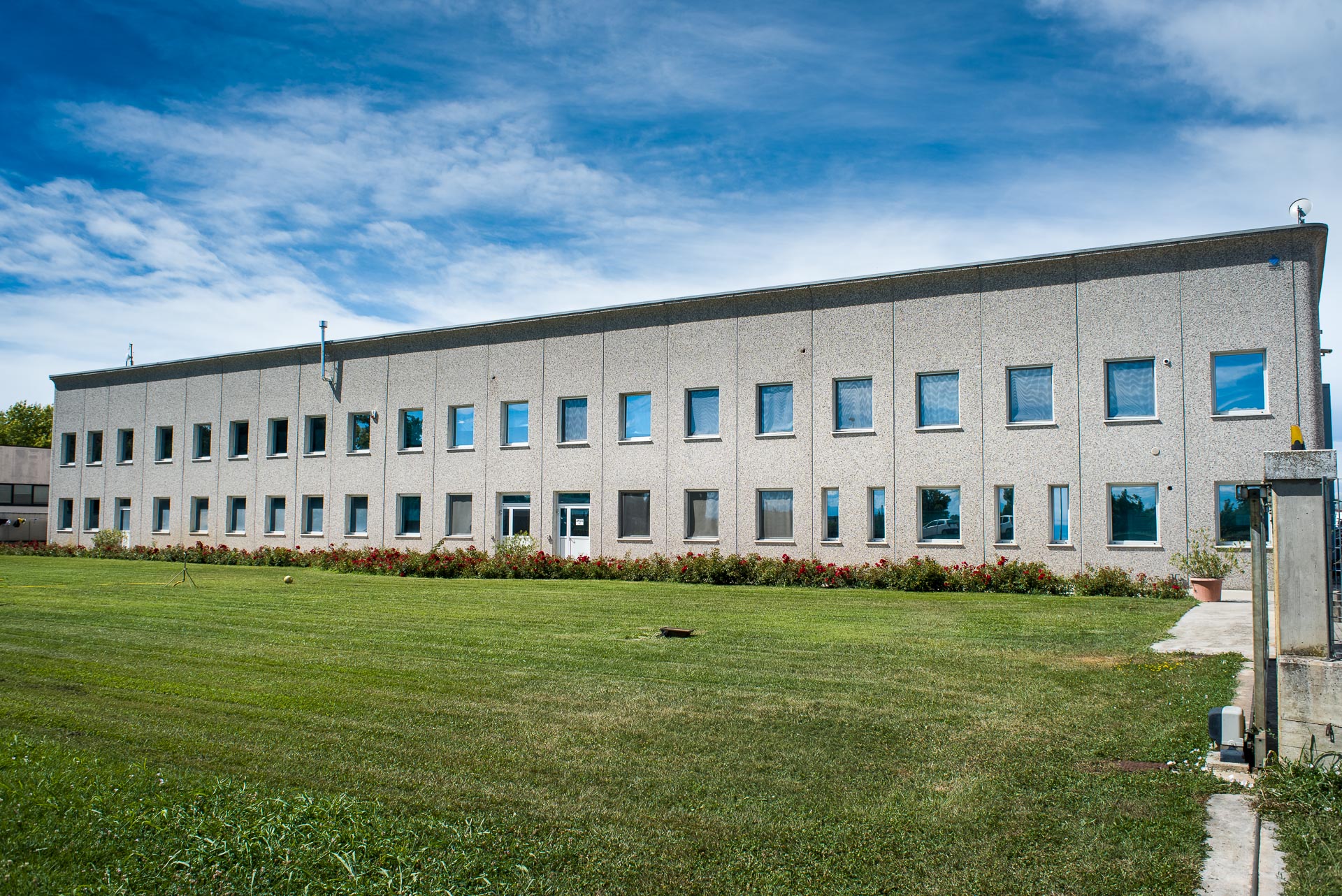 The history of our company began in 1965 with the establishment of Allpack, the forebear of the Group as a whole. Constant commitment towards finding new solutions and the ability to anticipate market trends have enabled us, over the years, to build up a Group which, starting from solid foundations, has managed to renew itself and become a concrete and reliable partner.
The experience acquired by our staff over the years and our machine inventory have enabled us to become a benchmark for companies operating in the most diversified commodity sectors and with very different requirements, from less expensive display units through to those distinguished by the highest quality standards.
New markets, new technologies, new challenges which Lithopack is ready to take up after obtaining quality system certification according to the UNI EN ISO 9001/2015 standard.
A commitment aimed at upgrading company processes so as to comply with international standards and ensure customer satisfaction.
We are a Group with 50 years of experience in the field of cardboard display units, with over 25,000 square metres of production and storage facilities.
Contatti
Indirizzo: ViaPioppelle 3
46029 – Suzzara (MN) – Italia
Come raggiungerci
In autostrada
A22 Modena-Brennero uscita Pegognaga
In treno
Linea ferroviaria Verona-Modena, scendere alla stazione di Suzzara.
In aereo
Da Verona Villafranca:
prendere la A22 direzione Modena e uscire al casello di Pegognaga.
Da Brescia Montichiari:
prendere la Milano-Venezia direzione Venezia poi imboccare la A22 Brennero-Modena, direzione Modena, uscire al casello di Pegognaga.
Da Bologna:
Imboccare la A21 direzione Modena, poi imboccare la A22 direzione Brennero e uscire al casello di Pegognaga.